About The Granite Trade Centre
We are a leading Granite Worktops Manufacturer based in Essex. We have been fabricating and installing stone since 1986. We fabricate and install anything in granite, quartz and marble. This includes kitchen worktops, vanity units, bath surrounds and even marble coffee tables. We are also able to tile floors and bathrooms. As well as wet rooms. Whatever your natural stone or quartz needs we can help you find a solution.
We aim to offer the best value natural stone fabrication and installation that is possible. This is achieved through a combination of the highest standard of workmanship and sourcing the best stone possible at the best prices.
It may be of help to you in getting your granite worktops just how you want them by exploring the features section of your website. Or maybe you want to view a range of materials before deciding on the perfect finish for your kitchen.
If you just want to see some of our previous work just go to the our work section of our website. If you want to know any more just call us on 07539209976 we will be happy to help you.
What Happens when you order Granite or Quartz Worktops?
Your Countertops are Templated
One of our templaters will come to your home and make a template of your kitchen worktops. This will be made with MDF or Correx and be used as an exact representation of your granite or quartz countertops. For the best possible results for your kitchen it is important you are there when your kitchen is templated.
Fabrication of your Worktops
Once your kitchen has been templated. The representation of your tops will be taken back to our factory and we will use them to make sure the granite or quartz slab you have chosen is shaped to the exact dimensions of your kitchen. Then we will make cut outs for things like your sink, hob and socket cut outs. Then finally we will polish the edges of your kitchen to give it the perfect finish.
Installation of your New Kitchen Tops
Now that your worktop is fabricated our fitting team will come to your home and install your kitchen worktops. It is best that you leave the kitchen area clear when they are installing your granite or quartz tops. Both for health and safety reasons and to ensure you get the best installation possible.
Manufacturer of Natural Stone, Quartz and Granite Worktops in Essex
Granite Tops
We offer a range of Granite which we can fabricate into countertops for your kitchen.
Quartz Tops
We offer a selection of Quartz which we can fabricate into worktops for your kitchen.
Tiling
If you need any tiling we can supply and fit all types of stone, porcelain and ceramic tiles.
Wet Rooms
If you are thinking about having a wet room, we can install it for you. As well as fabricate any stone you require for the project.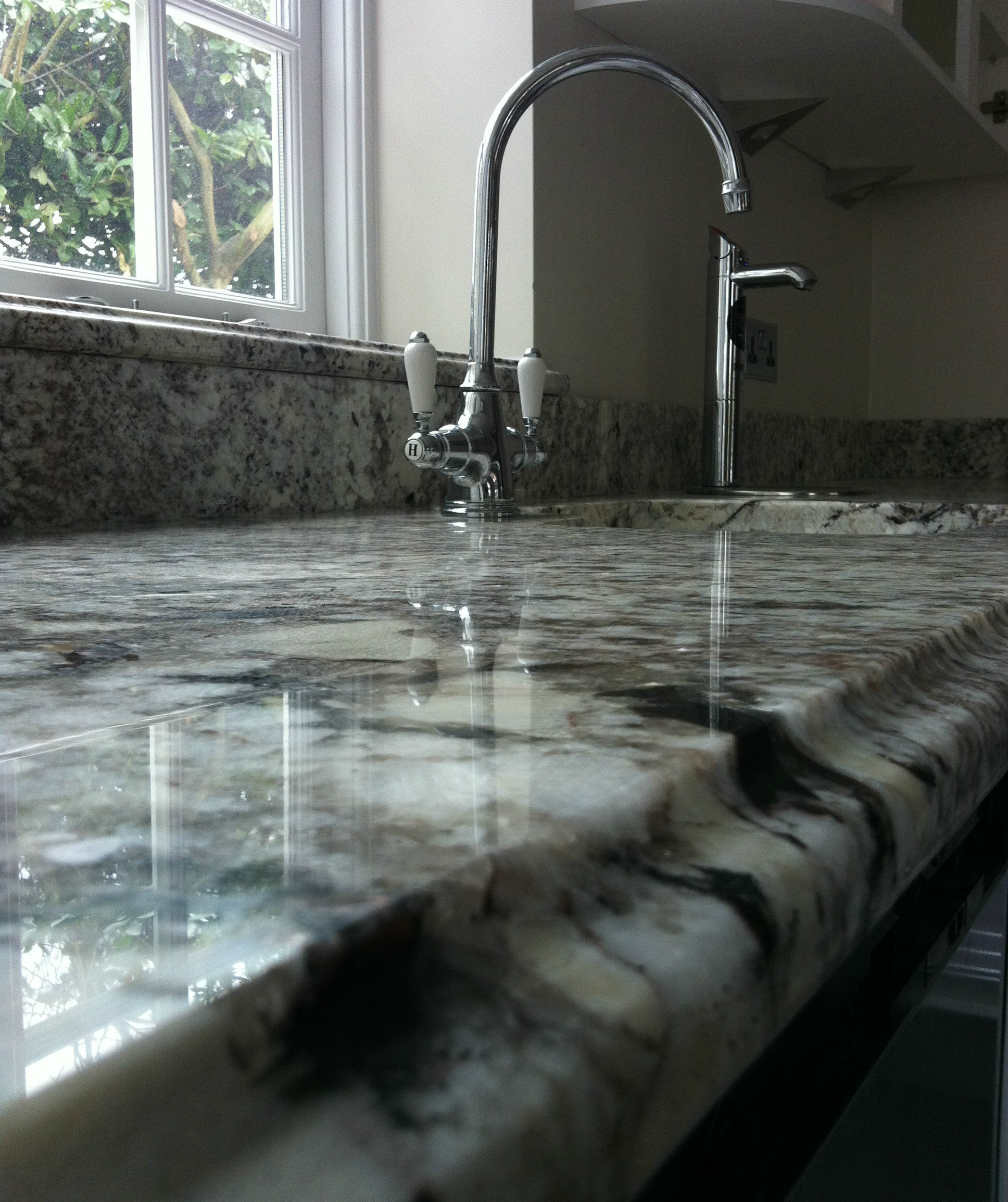 Some of our Work
Granite Worktops Project
Dunmow in Essex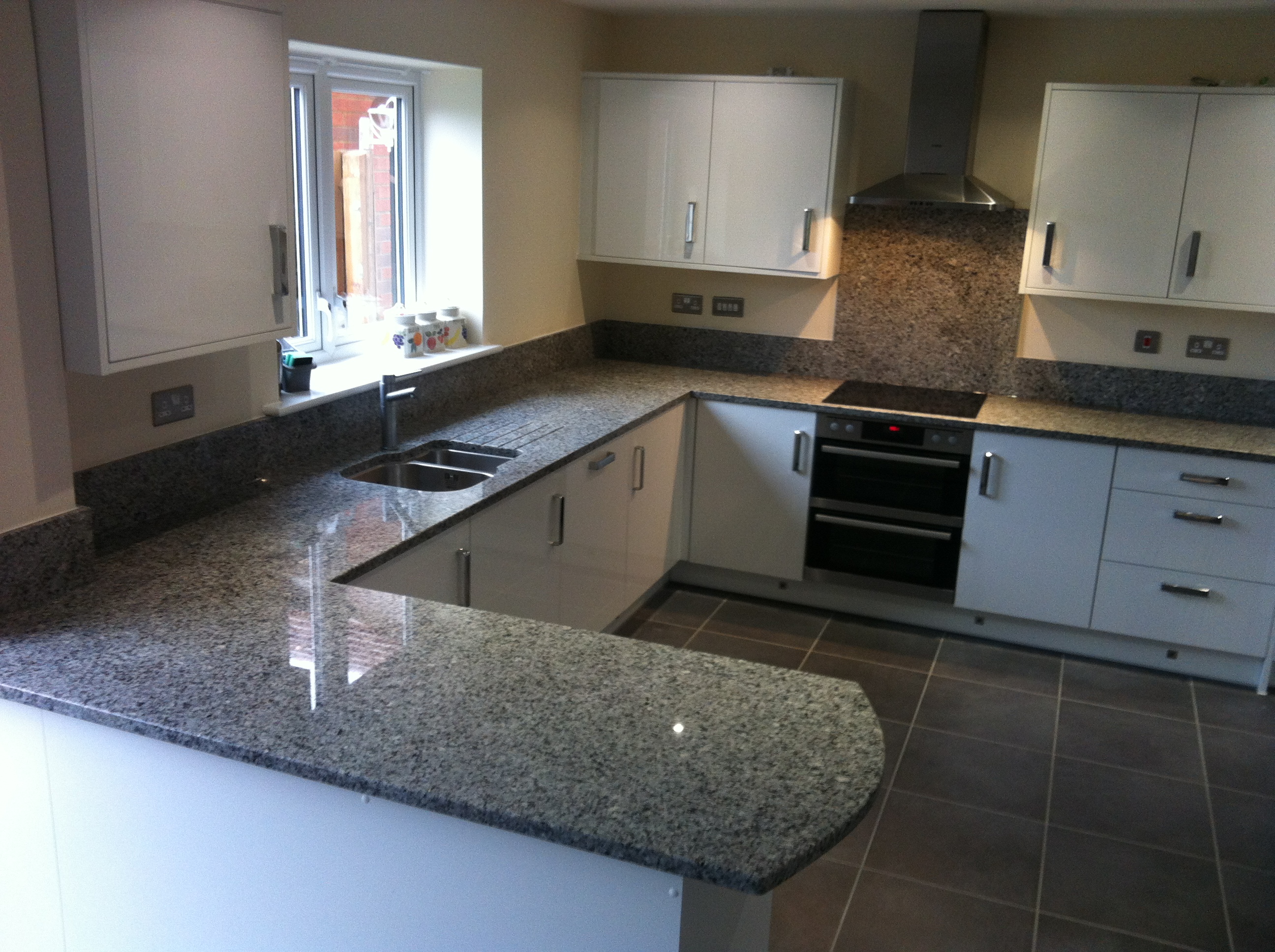 Quartz Worktops Project
Southend in Essex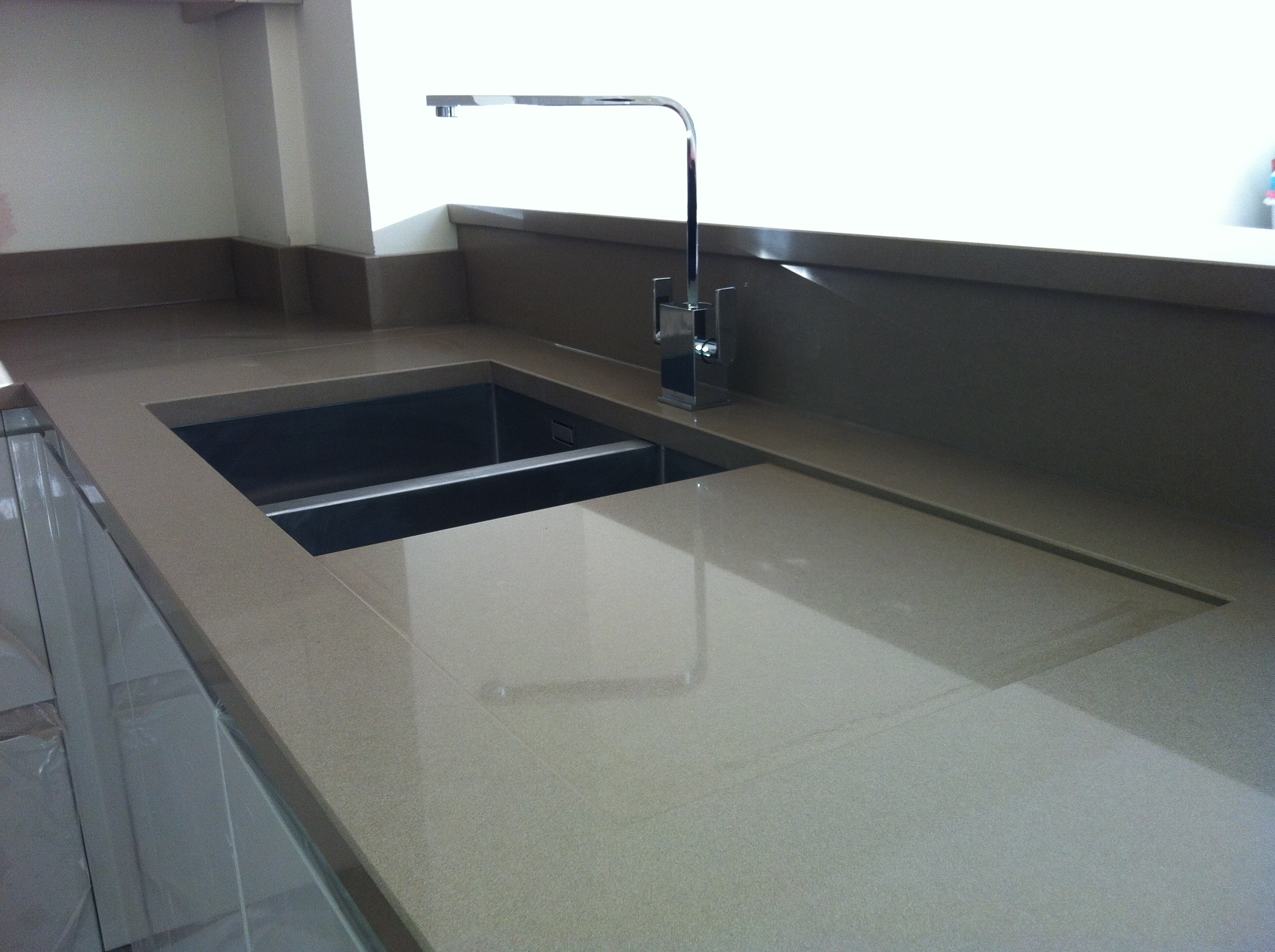 Quartz Worktops Project
Fyfield in Essex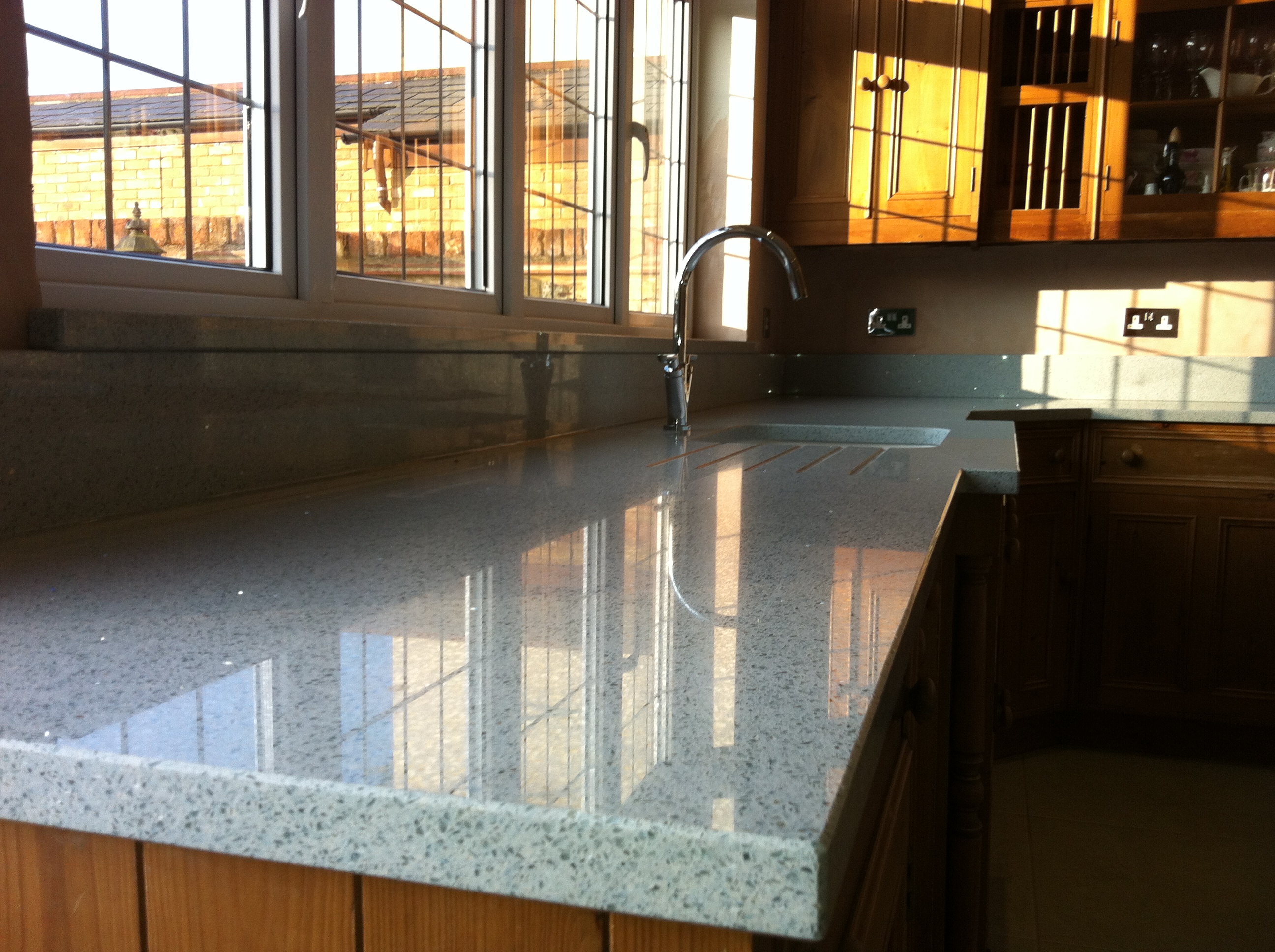 Marble Worktops Project
Bishops Stortford in Hertfordshire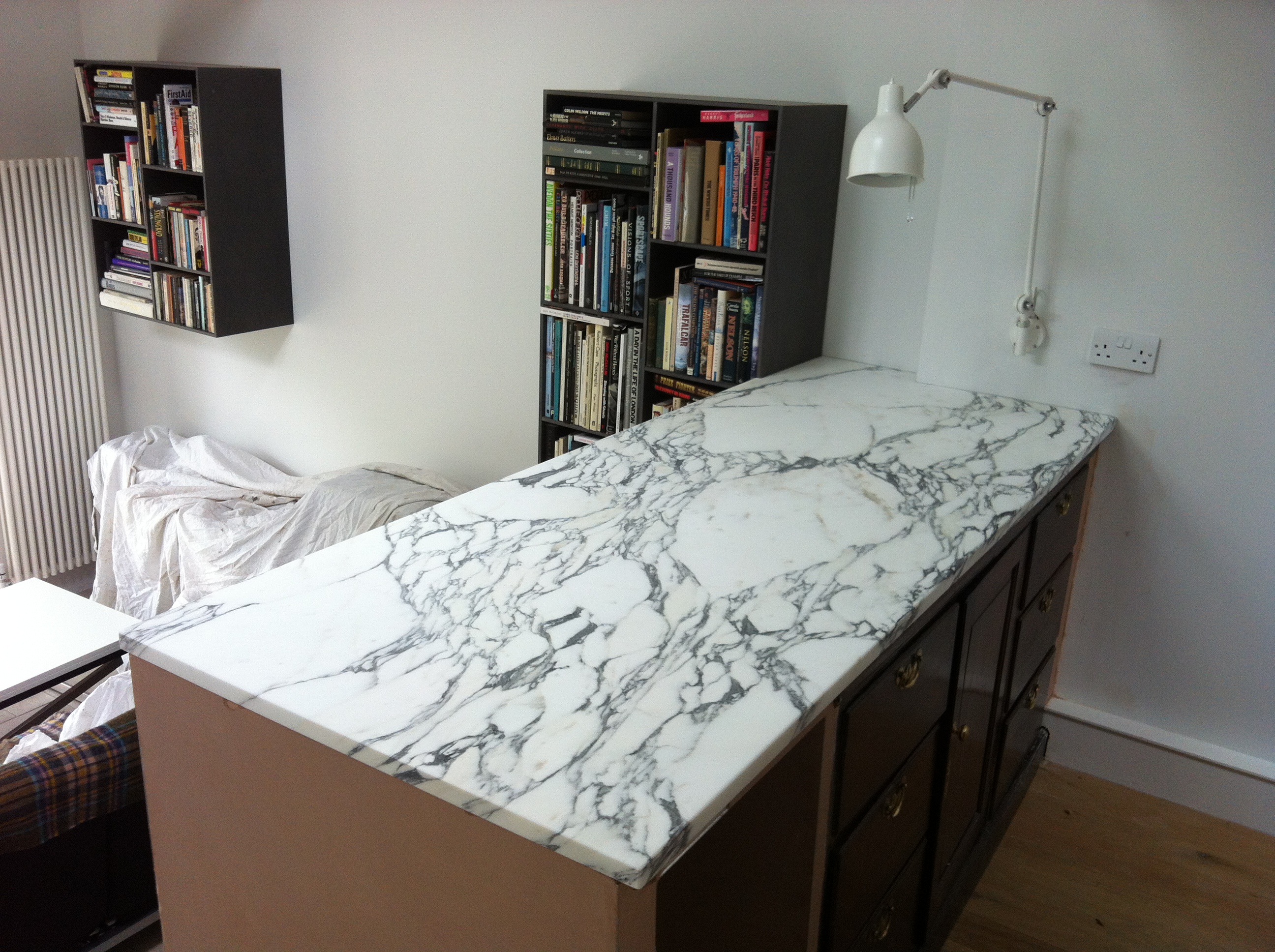 Our Latest Project
Quartz Worktops Installation in Roxwell, Essex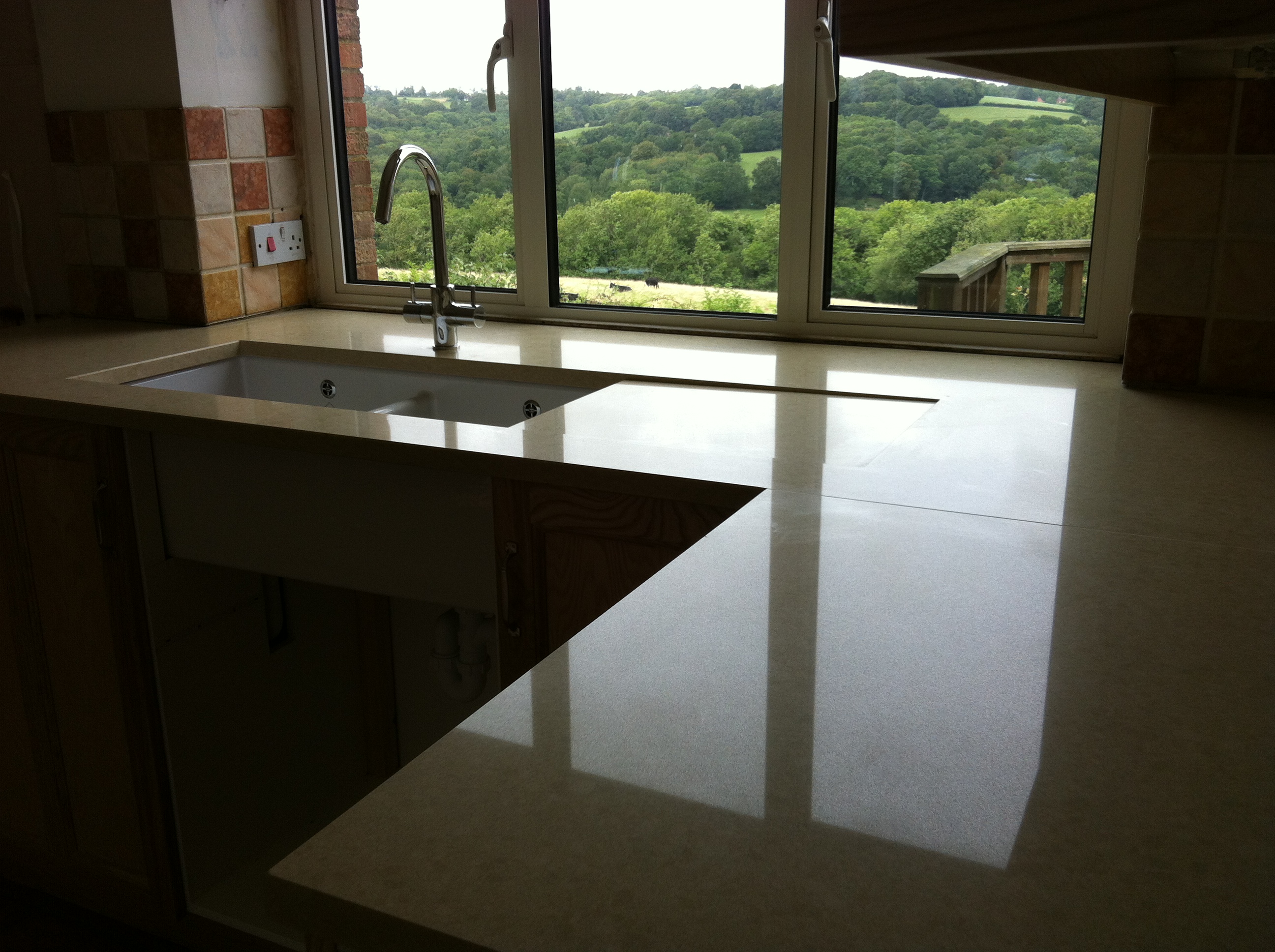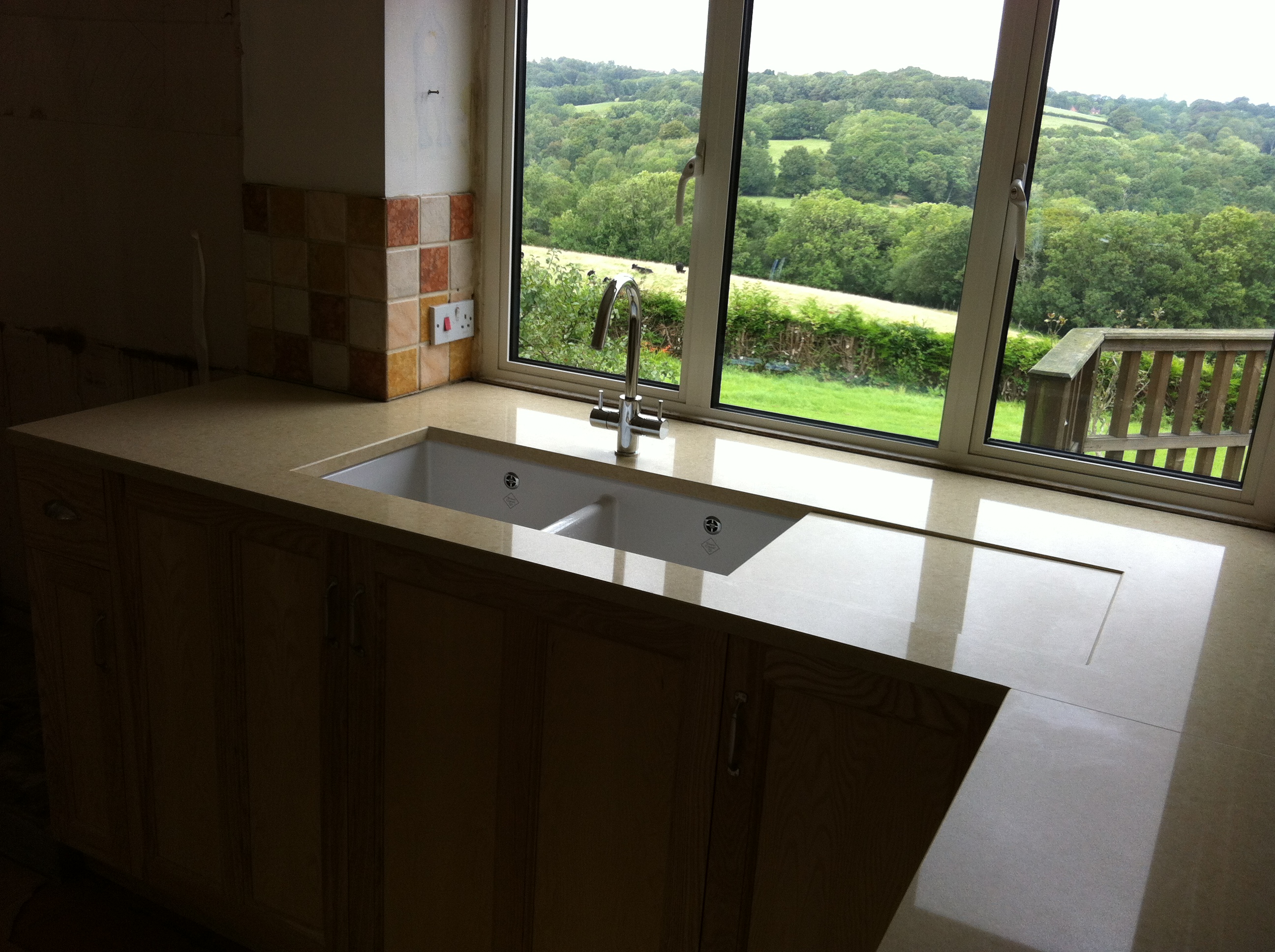 What our Customers Say About Us
"Excellent service, Excellent price! Will definitely use them again. Turn around was incredibly fast & contact was great! Thank you!"

Robert McMahon
(Action Damp Proofing)
"Work finished to a high standard and on time! Would recommend to anyone who wants Granite Worktops."

Mark Baker
(Diggerworx)
OUR PARTNERS